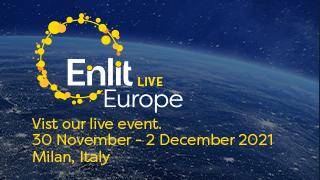 Attracting some 12,000 attendees, Enlit is aimed to seek solutions to energy-related issues and guarantee the brightest possible future for industry as well as the earth.
You can participate the event and learn from experts about technology insights on interconnected energy value network, implications of the convergence and sector couplings which rapidly connect the worlds of electricity, gas, heat, cooling and transportation, and more.
At the European edition, the Enlit community will come together in Milan for three days, to meet and inspire each other and to develop their discussions and actions to take steps forward in the energy transition.
For more information on the event website: https://www.enlit-europe.com/live