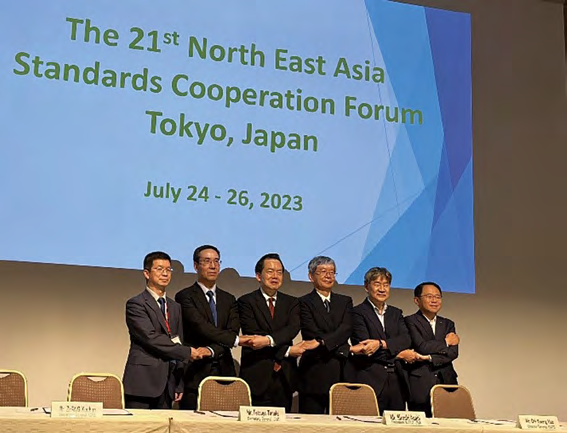 Led by Wei Hong, Deputy Director-General of Standards Technical Management Department, State Administration for Market Regulation (SAMR), the Chinese delegation attended the 21st Northeast Asia Standards Cooperation Forum held during July 24-26 in Tokyo of Japan.
All participants summarized the cooperation achievements of the forum, shared the standardization development status in China, Japan and South Korea, as well as listened to the report on the latest progress of existing cooperation projects in the three countries. They also discussed the proposals for 21 new cooperation projects, and reached a consensus on further strengthening the standardization cooperation in professional areas.
Meetings of the China-Japan-South Korea standards cooperation standing committee and standards cooperation study group, as well as China-Japan and China-South Korea bilateral meetings on standardization cooperation were held to carry out standardization cooperation in the areas such as regional integrated energy system, quantum information technology, sharing economy, emergency food, and aerospace materials, and make in-depth discussions on the cooperation of specific international standards projects under the framework of ISO and IEC.
The Chinese delegation included 41 representatives from SAMR, China Association for Standardization, Jilin Administration for Market Regulation, and relevant research institutes and enterprises.
The forum is a standardization cooperation framework among China, Japan and South Korea. Since its inauguration in 2002, the forum has been annually held to provide opportunities to stakeholders of international standardization in the three countries for enhancing standardization cooperation in specific areas.