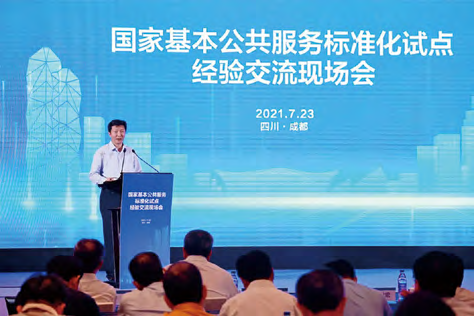 The meeting of the national standardization pilot program on basic public services was held in Chengdu, Southwest China's Sichuan province on July 23, which was addressed by Tian Shihong, Vice Minister of SAMR and Administrator of SAC.
Standardization is the key technical support for making basic public services equal, inclusive and convenient, Tian Shihong pointed out. Enhancing standardization work helps ensure the fair, quality and stable supply of basic public services, and make the achievements of reform and development shared by all people, said Tian in the address.
Various departments undertaking the pilot work are required to take the problem-oriented method to meet the standards demand of target groups, regions and fields and practically resolve their urgent issues; improve the integrative mechanism on standards and policies, promote related standardization achievements, and better support the reform and innovation of basic public services.