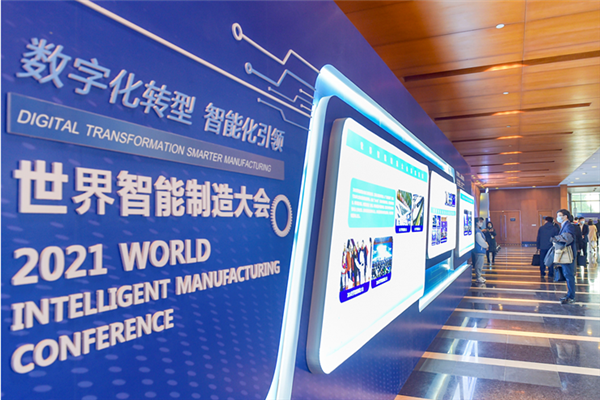 The 2021 World Intelligent Manufacturing Conference was held on December 8-10 in Nanjing, Jiangsu province, where the Chinese expert committee of IEC/SyC SM was officially established.
IEC/SyC SM is responsible for the international standardization work on smart manufacturing, which is one of the core committees in relevant field. By setting up the Chinese expert committee, it will benefit China's participation in developing intelligent manufacturing (IM) standards in IEC. Also, China will offer its experience in AI analysis, edge computing , industrial Internet and other promising areas to promote the sustainable development of IM standards by cooperating with other IEC members.
The secretariat is taken by the Instrumentation Technology and Economy Institute of China, a research agency focusing on cutting-edge technologies including IM, automation and industrial Internet.
The conference is an open platform for global scholars, enterprises and authorities to share their latest IM technology and application, which is known as the new era of the manufacturing industry. Shu Yinbiao, President of IEC, made a greeting speech at the opening ceremony via video. Zhou Ji, Honorary President of Chinese Academy of Engineering, made a keynote speech.