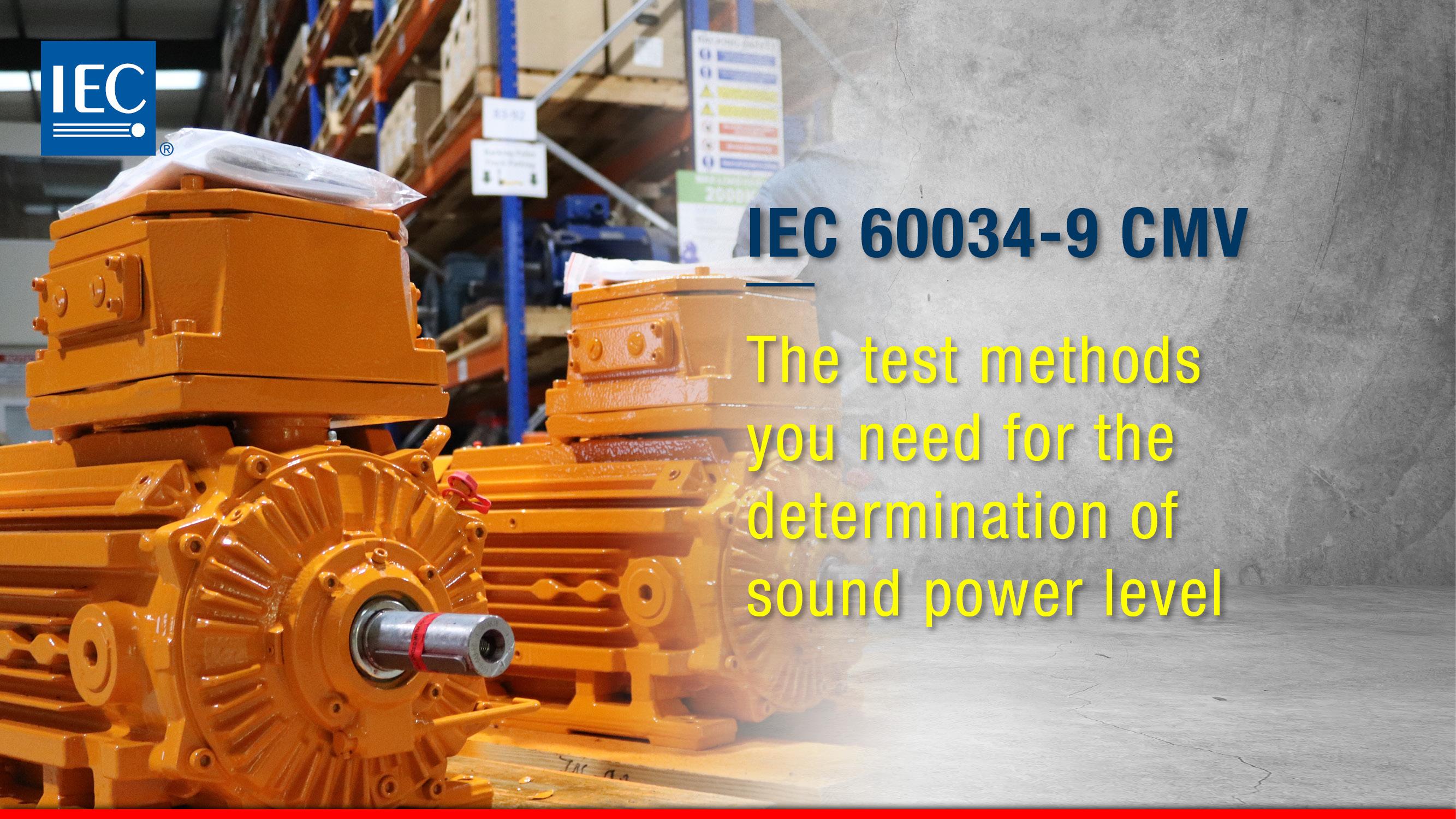 Rotating machinery includes a variety of equipment such as steam turbines, gas turbines, generators, motors, pumps, compressors, gearboxes, aircraft engines, fans, blowers, turbochargers, drive trains, and machine tools. It is important to measure their noise level, to identify sources or situations where noise might be an issue, for instance in the workplace, for environmental pollution or noisy neighbour incidences. This is done by measuring the sound pressure level (SPL) or how loud something is.
The recently published Commented Version of IEC 60034-9:2021 CMV, Rotating electrical machines - Part 9: Noise limits, specifies test methods for the determination of the SPL of rotating electrical machines and specifies maximum A-weighted sound power levels for factory acceptance testing of network-supplied, rotating electrical machines in accordance with lEC 60034-1, having degrees of protection according to lEC 60034-5 and having methods of cooling according to lEC 60034-6.
The rotating machines have certain characteristics, including:
standard design, either AC or DC, without additional special electrical, mechanical, or acoustical modifications intended to reduce the sound power level
rated output from 1 kW (or kVA) up to and including 5,500 kW (or kVA)
rated speed not greater than 3,750 min–1
The commented version clearly identifies the differences between the previous version of the standard and the new edition, and also provides comments on each of the main technical changes.
IEC Technical Committee 2, develops international standards for rotating machinery without limitations of voltage, output, or dimensions. Some of the work covered includes, rotating machinery rating, performance and general support, efficiency classes, noise emission and vibration.
Areas not within the committee's scope are traction motors for electric railway equipment, and motors and generators for use in electric road vehicles and electric industrial trucks, cars and commercial vehicles, and in aeronautics or space applications.
(Source: IEC)