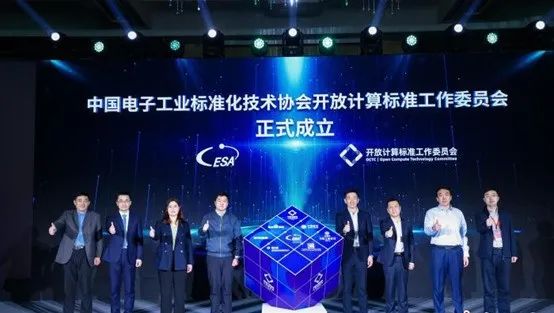 The development and successful experience of open compute in the internet industry have greatly stimulated the innovation of hardware infrastructure and deepened the recognition of the value of open compute. It has become the main innovation impetus of data centers, which facilitates the sustainable development of data center infrastructure through innovative global collaboration.
Therefore, the inaugurating ceremony and first summit of the Open Compute Technology Committee (OCTC) were held on April 24 in Beijing, which connected end users, system manufacturers, core component suppliers and scientific research institutions.
The event was participated by representatives from founding members including China Electronics Standardization Association (CESA), Baidu, China Mobile, Industrial and Commercial Bank of China, State Grid Corporation of China, and Inspur Electronic Information Industry Co., Ltd. and over 40 members covering upstream and downstream industrial chain.
Currently, OCTC has initiated the development of several standards for liquid cooling, rack-scale server, AI computing and relevant technologies. Its technical specifications under development are expected to fill the gap of open compute in standards for liquid plate cooler applied in data centers, which will promote the standardization and industrialization development in this field.
To promote open compute, Chen Yanling, Deputy Secretary-General of OCTC, believes that the most important is to develop new standards and establish new industrial types, in order to enable better accessibility, stronger ability of technological innovation and better product support.
OCTC will carry out its work in four aspects, namely innovation ability promotion, open compute standards system development, improvement of open compute industrial chain, and sound development of data centers. Developing open compute standards system is key to promote the efficient coordination, common prosperity and universal technological benefits of the open compute industry, said Duo Jing, Executive Secretary-General of CESA.